---
Body veiled. Living local. Creation like pleasure gasps. Meditating again first thing. Racing on. Racing up.

(purple residue in my hair)
---
The rush of air to my face as the train pulled into the station and I immediately thought of Anna Karenina.
---
I dress in my cold hotel room before the sun and feel the sour perfume of shame hovering around my body, testing me to see if it can latch on. Ancestral shame. Womens' shame.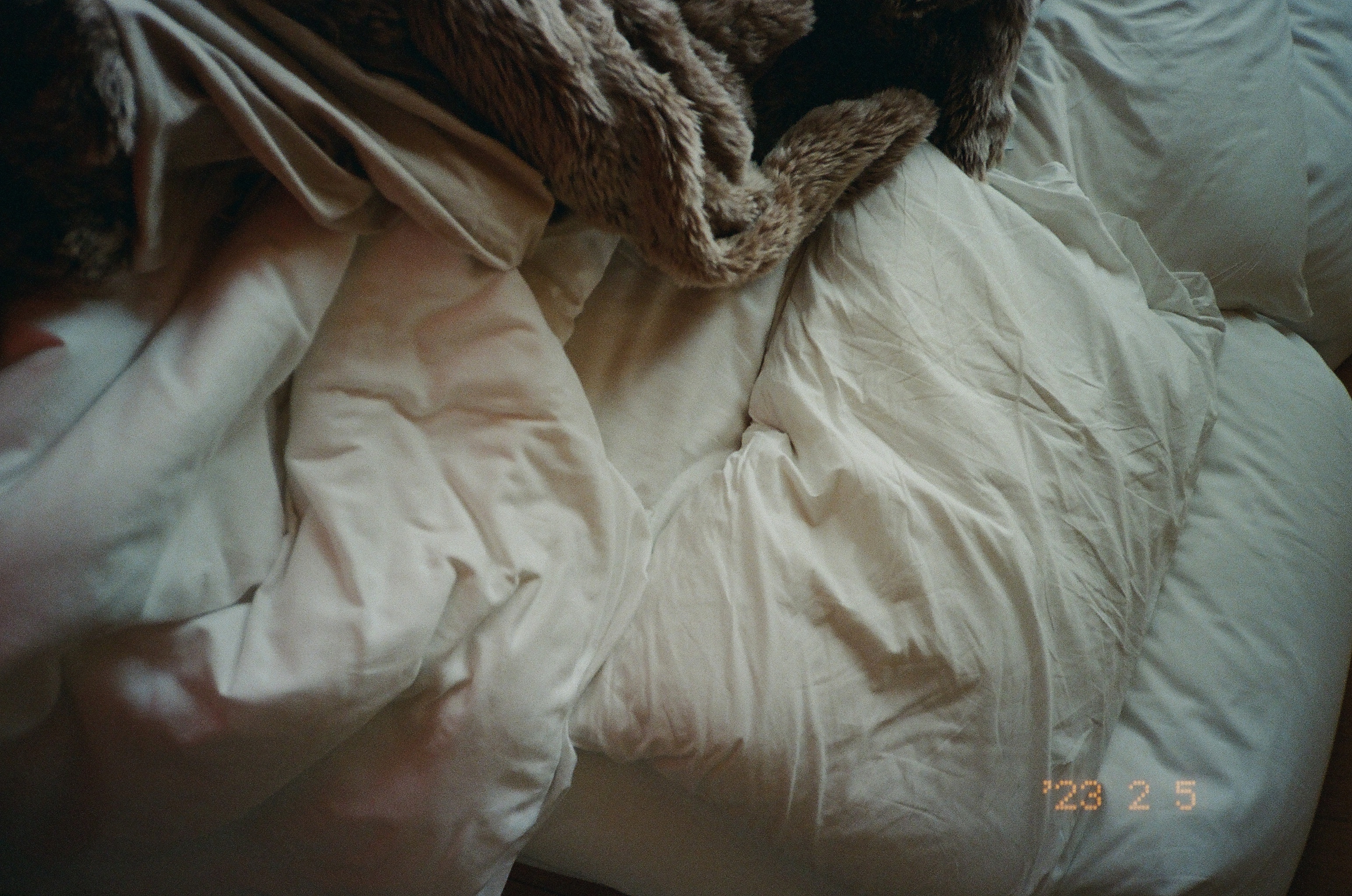 ---
The desert is wide and flat. I think I hear seals but it's something squeaking in the wind. Dragonflies. Dirty feet. All my companionships have reached their end. I'm naked midday as I give up words entirely.

---
Ace Hotel & Swim Club
2021-05
Two days in Palm Springs. High, dry heat. Pool. Mountains. Sharing makeup, swapping clothes. Two cameras, both mine. New silver. A white silk robe. A dragon embroidered. A star embroidered.